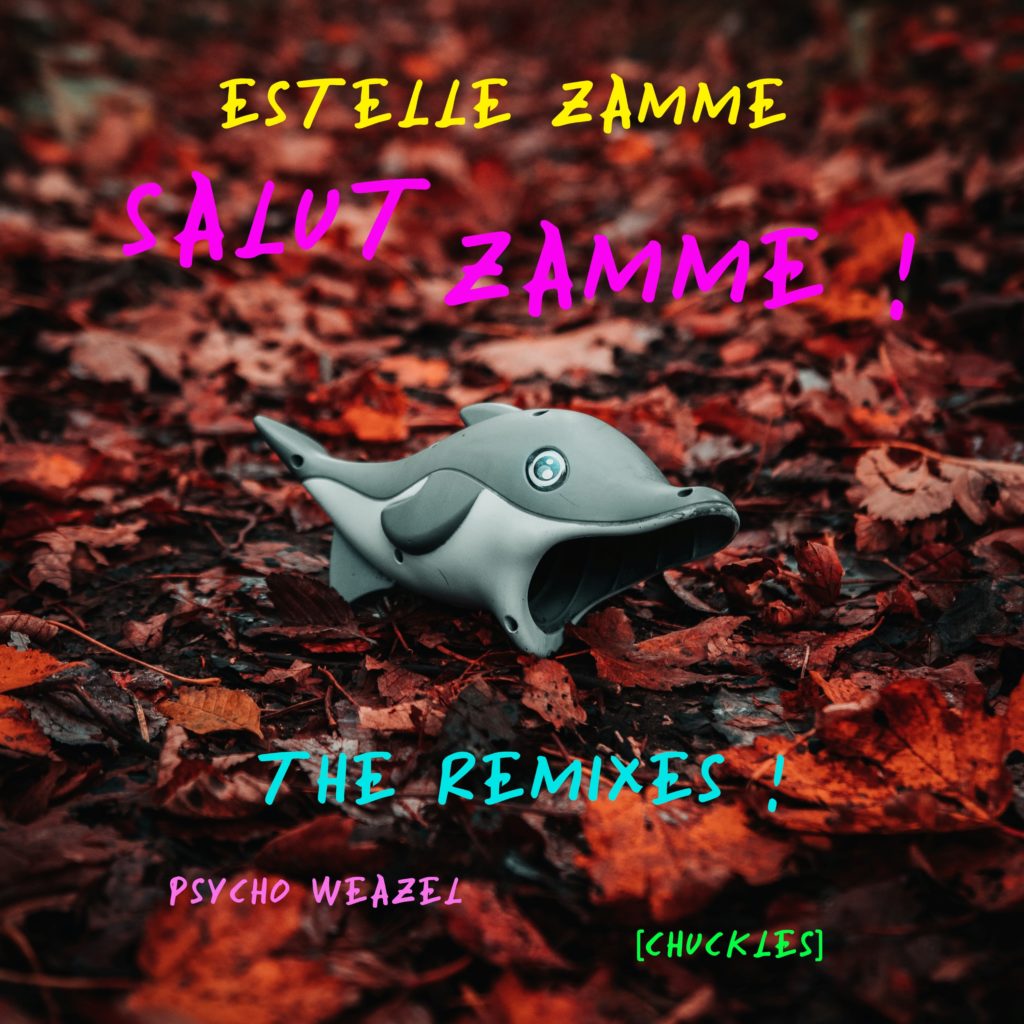 Oh yeah! What is better than "Salut Zamme !"? Nothing, but "Salut Zamme ! (The Remixes)" gets a real taste of it. This new 3-tracks EP comes out one month after the 2xLP and gives a fresh new input to the album.
Local heroes Psycho Weazel remixed "Lila" and turned it into an eurodance / trance anthem of more than nine minutes! So fucking epic! "Nokia" gets a new skin with [Chuckles] and their pop touch on it, which really brings mummy to daddy with heavy synths and funny vocals!
And last but not least, there's a third song on it: not a remix, but a new original track by Estelle Zamme with J4KIM (and Joe le dauphin) called "Pistache"!