It's finally here! Well, almost… Since today, you can pre-order Estelle Zamme's new album "Salut Zamme !". This barbie pink double vinyl will be released on May 13th, 2022, and includes songs such as "Hayden (ft. Justine)", "Fiston (Album Version)", "Nokia" and many many more.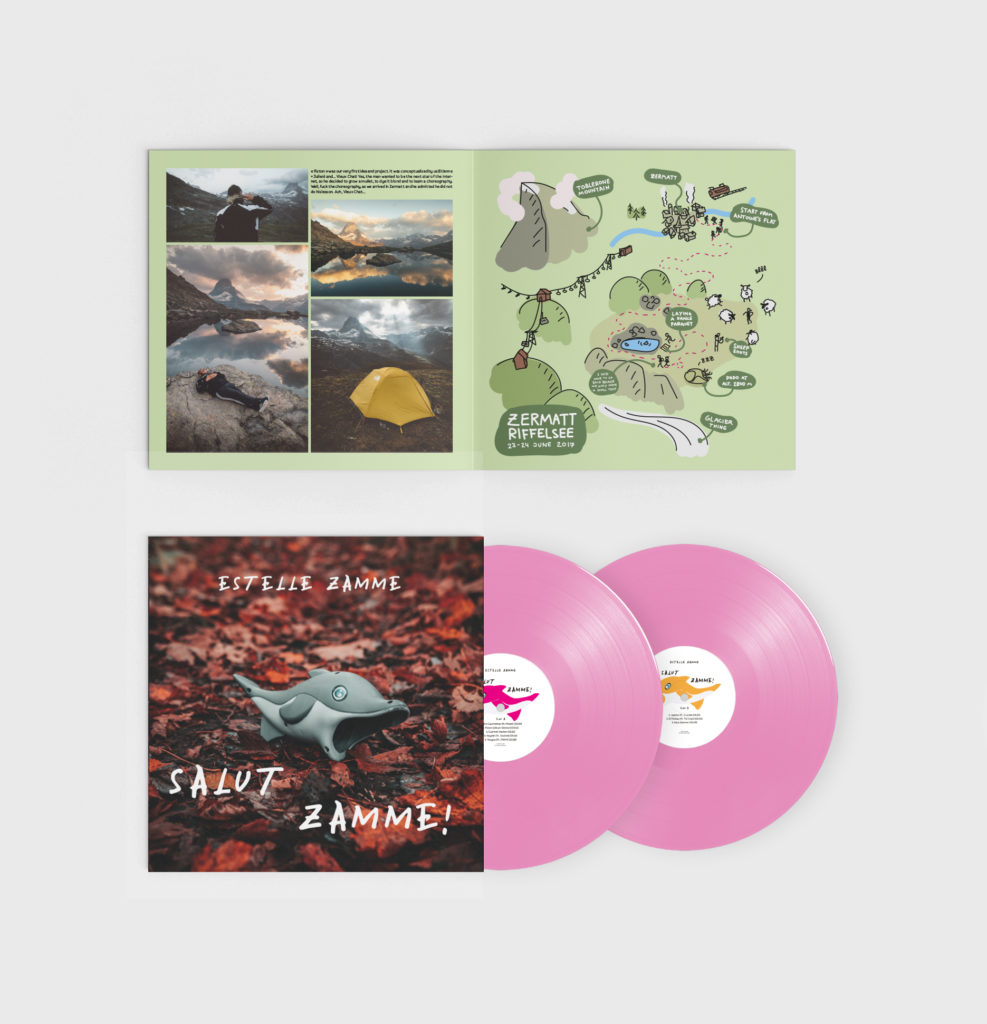 Icing on the cake? The packaging comes with a 20 pages booklet made of "behind the scene" pictures + hiking trails drawings. The perfect way to offer you a total immersion into Estelle Zamme's universe.
PRE-ORDER YOUR COPY HERE.